We all know setting up WordPress sites is super easy these days, but there's no point in creating a site if it doesn't rank well on search engines. To help your WordPress site rank higher on search engines, you need to optimize it for search engine optimization (SEO).
Setting up WordPress can be considered the easiest task of starting a website but just setting up a website is not enough to get traffic and earn something.
Your websites need to be ranked on the first page of Google's SERPs for the relevant keywords.
Additionally, there are a few SEO configurations and stuff that a normal person can't do and that's where you need WordPress SEO Services for your WordPress website.
WordPress SEO will make sure that your website follows all the search engine guidelines, has good loading speed, and is ready to index and rank on search engines SERPs.
WordPress sites are very decent when it comes to setting up SEO out of the box, especially with newer WordPress updates.
However, you want your WordPress site to be excellent when it comes to WordPress SEO so that it can rank higher, and gain quality traffic, and sales online.
Doing SEO today is not just limited to blatant keyword stuffing and low-quality link building, it has come a long way forward and will continue to evolve in upcoming years.
Making your WordPress website appear at the top of the search engine results page (SERP) is something you can achieve if you spend some time on your search engine optimization.
Putting your WordPress website on top of search results on search engines for user-specific queries is very important today to grow rapidly and surpass the competition online – to achieve this you definitely need to solid SEO strategy for your business/brand.
Having a solid WordPress SEO checklist 2023 also makes sure your site gets the best chance to rank number #1 on search engines.
So here are some of the top WordPress SEO 2023 tips that will help you improve your website rankings, gain more customers or traffic, dominate the competition and have a better website overall:
What is WordPress SEO?
WordPress SEO refers to the art of improving or increasing your website's organic, free traffic by improving its ranking and visibility on different search engines like Google, Bing, etc.
Your search-engine-optimized web content is also likely to appear at the top of the search engine result pages (SERPs) for the specific queries for which you have optimized your site, which in turn, will result in more people visiting your site.
How can this WordPress SEO 2023 Checklist Help you?
WordPress SEO is very important for you to optimize your site and content so that you can reach out to people who are actively searching for information related to your product or services.
These best practices for WordPress SEO will enable you to not just get a fair idea of what is WordPress SEO in 2023 but also will help understand what works and what doesn't for your website.
SEO optimization is done organically to your site – what this means is that you don't need to pay Google or other search engines to rank your website on top results pages for related user searches.
Ranking your WordPress site organically on the top result pages of search engines is also beneficial for you, as a business owner, as your product or services offered online are more likely to be seen by reliable and trustworthy visitors compared to a paid advertisement.
Making a website search engine friendly also helps businesses to maximize their website traffic and conversions.
This WordPress SEO checklist 2023 is designed to help you boost your site rankings and visibility on search engines so that you can get maximum traffic or visitors online.
WordPress SEO 2023 To-Dos
1. Speed Up Your Website
Website speed is huge when it comes to WordPress SEO. Google announced way back in 2010 that it does affect your rankings.
Page speed matters to Google, and you know why? It is because page speed matters to visitors! Here are a couple of stats for you:
Website speed plays a crucial role in WordPress SEO. Back in 2010, Google declared that website speed does affect your site rankings, and it is still the same today.
Page speed matters to Google very much today. Wondering why?
Because a website that loads slowly is simply ignored by online visitors, which in turn reduces your site's popularity in the eyes of search engines like Google.
Here are some interesting stats about site speed and user response:
A single second delay in page load time can result in a loss of $1.6 billion for online merchants annually today
If a site takes more than 3 seconds to load, 3 out of 4 visitors would abandon visiting that website.
46 percent of internet users avoid revisiting a slow-loading website.
WordPress website owners get just 5 seconds to impress online visitors before their decision to leave it.
Tips for how to improve your site speed
Pick a good web host – You should use top WordPress hosting service providers like Bluehost, Hostgator, etc.
Install the WordPress Caching plugin; it does two useful things – make the website faster and reduce the load on your WordPress web server.
Optimize Images for Speed – optimize your images using Photoshop and other popular editing too, so that you can maintain quality.
Split Long Posts into Pages for faster page load.
Reduce External HTTP Requests by disabling multiple types of scripts or merging them into one to improve page speed.
2. Set Up a Robots.txt
Robots.txt is a text file that is used by a website to tell search engines how or whether to crawl certain pages on that website.
Robots.txt can be a very powerful tool for optimizing the way Google crawls your WordPress website.
Having a Robots.txt file on your WordPress website will enable you to tell search engines exactly which things they should and shouldn't crawl.
Also, it will ensure that the Google crawler doesn't waste its time in crawling and indexing all the unnecessary pages (like plugins, admin pages, etc.) on your site and crawls only what you want, thus improving the site crawling speed.
Also, if you have any pages or posts on your WordPress site that you do not want search engines to index, you can use Robots.txt to stop their indexing.
You can create, add or edit a Robots.txt file on your WordPress website either using a plugin like Yoast SEO or manually using FTP.
Here are some tricks to keep your Robots.txt file simple and organized:
Use the simple and standard format of the Robots.txt file
Allow the indexing of images, videos, and other media content on the site
Disallow unnecessary pages and folders, including plugins, wp-admin, etc.
Include Sitemaps to the Robots.txt file to enable bots to easily find other pages on your WordPress website
3. Make Your Website Connection Secure (via HTTPS/SSL)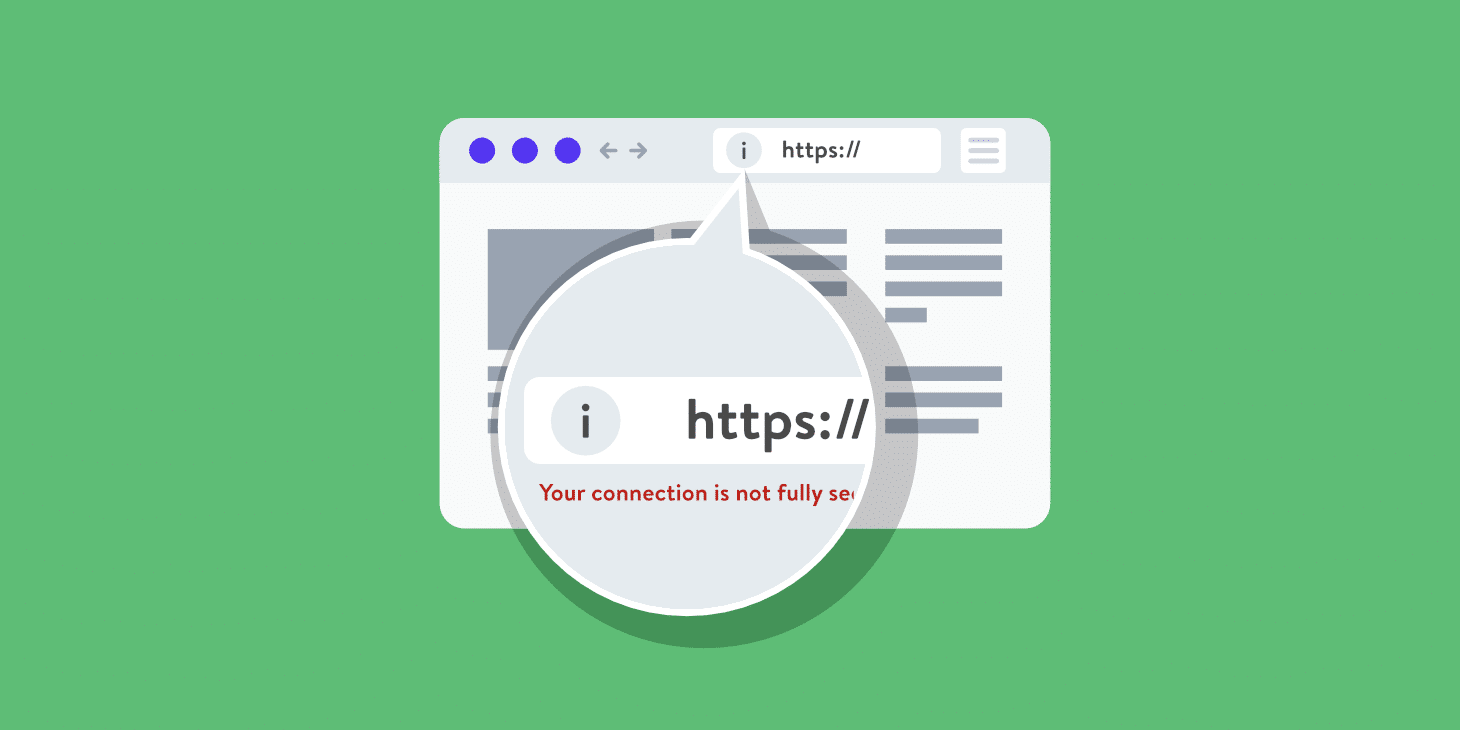 Secure Sockets Layer (SSL), is a standard security technology that manages an encrypted link between a server and a browser.
The SSL is how the information shared between your website and visitors remains secure.
SSL stands for Secure Sockets Layer. It is a website standard security technique to manage encrypted links between the server and a web browser.
SSL ensures information shared via your website with users remains secure.
SSL also helps in SEO due as Google prefers "secure and encrypted" connections while determining a website's ranking.
So, among the two websites, the one with SSL is likely to obtain higher rankings on Google.
Google and other search engines also 'penalize' sites without valid SSL certificates and setups today.
Apart from SSL, HTTPS is also a vital factor for WordPress website ranking on Google. HTTPS protocol ensures web pages display properly and stay secure across the web.
As a WordPress site owner, you want to provide a secure online experience to users; hence, HTTPS becomes important. It not only works as a ranking factor but also provides a trust signal for users.
How to Switch to HTTPS/ SSL for Your WordPress Website:
You should change all internal links on your WordPress site – which means updating links to assets. Ensure you go through your WordPress theme and alter all references to your site images, CSS, and JS files. You can also change all your website links to start with // instead of HTTPS://.
Maker is sure your CDN supports SSL. You can use MaxCDN, enabling you to set up SSL on your CDN subdomain.
Create a canonical link present in the <head> section of your website to properly redirect all traffic coming in.
4. Go Mobile
Google just recently announced the testing of their mobile-first indexing which means their algorithms will eventually primarily use the mobile version of a site's content to rank pages.
This is a huge change in how Google is going to be indexing content. It means that mobile is now more important than ever.
If you don't have a responsive site yet, drop everything you are doing and get on that immediately.
In 2023, Google has made it pretty clear that it will go forward with mobile-first indexing while ranking sites.
Its algorithm will primarily check the mobile version of the website before ranking the site content.
This clearly indicates that Google will give more priority to mobile while ranking websites in the future.
If you still don't have a responsive site, drop everything, and work on it immediately.
Tips to make your WordPress site mobile-friendly:
Use Google AMP – an open framework to build lightweight web pages for the fast mobile loading of your site.
You can use Google's mobile-friendly tool to see if your current WordPress site passes the mobile-friendly test or not.
5. Simplify Your WordPress Site URL Slug/Structure
By default, WordPress provides weird permalinks (URL structure) that simply are not very clean.
The default structure currently inserts the day and name into the URL, as seen below.
WordPress, in general, has a tendency to create weird permalinks, i.e., URL structure that simply doesn't look good.
Below is a default structure of a permalink of a "hello world" page of a WordPress site.
Example:
This URL structure of a WordPress website page has a day and name in it, which is weird and doesn't provide clarity to search engines about the page.
Google and other search engines prefer URLs that contain page titles or keywords with a shorter length.
To optimize this URL, you can add "Post name" in the permalink setting as this looks clean and can benefit you in your SEO efforts.
The format you use will look like the below post change: http://wp.dev/hello-world/
How to do it?
To change to a "Post name" permalink structure:
Click on "Permalinks" under the settings menu from the WordPress dashboard.
Select "Post name" and click on "Save Changes".
6. Install XML Sitemap
Installing a .xml sitemap plugin is vital for WordPress blogs. Providing search engines like Google links to all the pages on your site in a sitemap, preferably in the .xml format, helps them index your site content faster, and in an easier way.
A good plugin like Yoast for WordPress to automatically create and update Sitemaps is the Google XML Sitemaps.
Installing a .xml sitemap is very important for your WordPress site or blog portal. It helps search engines load your site content faster and rank it easier.
How to set up XML sitemap using Yoast SEO Plugin:
Click on the "XML Sitemaps" present in the Yoast SEO option
Enable the XML sitemap functionality
To verify whether your XML sitemap file is actually created or not, click on the XML Sitemap button and it will launch the file itself. This file is generally located at the root of your domain.
7. Consider Using AMP
You can create fast, smooth-scrolling, and stripped-down versions of your WordPress website pages with Google Accelerated Mobile Pages (AMP) – an open-source library from Google.
Pros
A boost to Search Engine Optimization (SEO)
enhanced user experience
Increased server performance
Cons
Cascading Style Sheets (CSS) and JavaScript limitations
Ad revenue capabilities
How to Set it Up:
Navigate to Plugins
Click "New" in your WordPress dashboard
Enter 'AMP for WordPress' in the search bar and look for the right AMP plugin for WordPress
Install and activate it
8 – Remove Any Broken Links
A broken link is when a link doesn't result in the desired page. In other words, the page does not exist anymore and gives a 404 error.
Broken links are not known for making a good impression on website visitors or search engines. So, make sure to remove any dead or broken links that your website may have.
The best way to identify 404 errors on your WordPress website is the Google Webmasters Tool (more on that later).
Once you've removed all the error pages on your site, make sure to identify and remove all the broken links as well.
Besides your own website, broken links may also originate from other websites on your site. If so, identify and remove such links as well.
Get More Traffic and Sales On Your WordPress Website
Hire Professional SEO Expert For Your WordPress Website
HIRE TODAY
9 – Use Canonical Tag on Duplicate Pages
Two pages having the same content on your website may lead to a poor impression on search engines, as Google does not appreciate duplicate or copied content.
You have the following two ways to deal with duplicate pages on your WordPress website:
1. 401 Redirect – permanent redirection (for pages that have been moved permanently)
2. Canonical tag – for redirecting Google to the Master page when having multiple versions of the same page
A Canonical tag is an HTML attribute that is used when a website has two or more versions of the same page.
It helps Google identify the Preferred version of the page that it should use for indexing and disregard all the other versions.
Using a Canonical tag on your WordPress website will help prevent duplicate content problems and make your site better in terms of SEO.
The major difference between a Canonical and a 301 redirect is that Canonical doesn't actually result in redirecting.
Both the original and the canonical page versions will still work, but Google will know which page it should index.
The problem of duplicate pages is very common on E-commerce websites that may have different, dynamic versions (URLs) of a product page. Adding a "rel=canonical" will do the trick.
You can place a canonical tag either manually by editing the page code or by using a plugin like Yoast SEO.
Not sure how? Hire a WordPress developer to help you.
#10 – Use Hreflang Tag for Multilingual Pages
If your WordPress website has pages in different languages, consider using the hreflang tag to tell Google about the language of a specific page so that it can rank that page for users making searches in that particular language.
Format: link rel="alternate" href="page URL" hreflang="language" />
Global websites that serve users in multiple countries may have different language versions of the same website.
In that case, it helps to put Hreflang tag attributes to distinguish a specific language page.
You can manually put the hreflang attribute in the header section of the page or in the sitemap file.
#11 – Use Pagination
Pagination is used to divide long content across multiple pages and link them together.
Pagination is commonly used in list-type articles, where different points are put on different pages and then linked together. The idea is to make the content more readable and interesting.
Until now, rel=" next" and rel=" prev" tags were used to tell users about the relation between paginated pages of the same content.
The tags indicate that the paginated pages must be treated as one content, but only one (usually the first page) should be indexed by Google.
However, Google has recently stopped using the rel=" next" and rel=" prev" link elements for the indexing of paginated content.
So, how do you distinguish paginated content now?
You can't. Google has confirmed that it now treats paginated content as individual pages.
So, if your content is divided among, say, 10 pages, they will be treated and indexed as 10 separate pages by Google.
#12 – Setup and Use Google Webmasters
Google Webmasters is a collection of resources and tools to track the health and search performance of your websites. These include Google Search Console, Google site help, learning tools, etc.
Google Console is a tool that enables you to track your WordPress site's overall performance in terms of page errors, ranking, indexing status, and user search behavior, among other things.
Some of the things that you can check, track and optimize using these tools are:
In order to get started with Google Webmaster tools or Google Console, you will first need to verify your site by placing a specific code in the website's header section.
Search Appearance (HTML improvements, Structured Data, Data Highlighter, Sitelinks)
Search Traffic (Search queries, Links to Your Site, internal links, manual actions, international targeting, Mobile Usability)
Google Index (Index Status, content keywords, remove URLs)
Crawl (Crawl Errors, Crawl Stats, Fetch as Google, robots.txt, Sitemaps, URL Parameters, etc.)
All the above information may help website owners understand how their websites are doing in search results and what needs to improve. That enables you to change your SEO/content strategy for the desired results.
#13 – Site Structure
Site Structure is important not just as a way to tell Google about the most important pages on your WordPress website but also to make it easy for visitors to access the different pages on your site.
The best approach is to use a simple structure or layout, putting all the relevant pages under the same category and interlinking them with each other.
A website may have pages of different kinds or about different topics. So, it is wise to put all the related pages or posts in the same group.
The way content on the site is linked and grouped makes it easier for visitors to find the things they are looking for.
Besides the use of Sitemaps, a well-placed site structure is the best way to make it easy for Google to index URLs on your site.
Here are some other tips to make site structure better
Make the site menu simpler
Use a clear and simple classification
Put content in a readable and attractive way
Avoid keyword cannibalization
Use breadcrumb menus to make it easy for visitors to find their way back to the homepage
Don't have enough time to manage your website structure?
Choose SAGIPL WordPress Development Company in India to do this job for you.
#14 – Use Structured Data Markup
Structured data or schema markup is a markup code that is used by websites to make the content easier to read and understand by search engines and look organized.
Normally, search engines are only able to read the content but cannot understand what it says without guidance.
This is where Schema Markup comes in. It helps search engines understand what your content is all about and why it's there.
You can implement schema markup on your WordPress website in the following two ways:
1) Using WordPress plugins
2) Using Google's Structured Data Markup Helper
Complete the WordPress SEO Checklist
Note: Provide a checklist graphic for WordPress SEO
Conclusion
Being the most popular and used content management system out there, WordPress makes it possible for small businesses & startups to get online through simple yet efficient websites.
Even though WordPress websites are already optimized for a lot of things such as mobile responsiveness, permalinks, SEO plugins, etc., business owners and marketers still need to take care of these Best Practices for WordPress SEO (as mentioned above) in order to make their websites more popular and visible in the online space.
This guide is all you need to know about What is WordPress SEO 2023 and how it should be implemented on your site.
If you need help, all you have to do is find a good SEO agency that can improve your WordPress business website from the search engine point of view and make it more user-friendly.
SAG IPL is a top SEO company that helps businesses grow online with increased search engine ranking, traffic, and leads through results-driven SEO strategies.
Are you seeking SEO Services to fuel your business growth?
Don't Worry About It!