Like any other online business, e-commerce marketplaces get most of their traffic or leads from search engines. And SEO Services are the best way to rank well on search engines like Google is SEO. SEO, or Search Engine Optimization, is the process of optimizing a website or online business for both off-page and on-page factors in order to get it ranked well (preferably on the first page) by Google and other search engines with the ultimate aim to drive traffic, leads and sales for the targeted website.
The harsh truth of today's online business world is that you cannot expect your business to do well on the internet without getting it ranked high on search engines.
Without ranking, you'll have no leads or traffic and your business will never overcome the competition.
SEO is the best way to beat the competition and get your website on the first page of Google. In fact, you should aim for the first position, as studies show that the website in the #1 position gets almost double the traffic/impression as the website ranking in the second place.
In short, if you want your online shopping business to become famous, and reputable and get more sales than ever, you need strong SEO Strategies.
Wondering how to do that? Here's a step-by-step guide to building and implementing the best SEO strategies for your e-commerce store.
SEO For E-commerce Websites Made Simple
Step 1: Keyword Research
Goal: To identify the right targeted keywords and phrases so that you can target the right audience and bring high-quality traffic for more conversions to your e-commerce store.
How to do it?
The most common way of finding the best-targeted keywords for your website homepage and product pages is to use a comprehensive keyword research tool. I recommend Google Keyword Planner.
Consider factors like relevancy, competition, search volume, etc. when selecting keywords for your SEO campaign.
Do not choose keywords that are too common or too competitive. The trick is to stick with closely relevant keywords only.
Besides the homepage and other pages of your website, you must also focus on writing blog content for your e-commerce business, for which you can use some relevant but long-tail keywords.
Whatever you do, just make sure that each page on your website has its own set of distinct targeted keywords.
Step 2: Competitor Research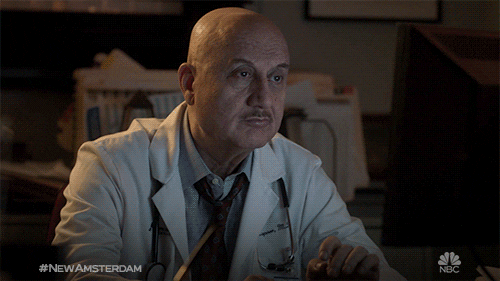 Goal: To know which keywords your competitors are ranking for, where they are getting their backlinks from, and understand everything else that is working for them.
How to do it?
To see what keywords or phrases your competitors are ranking for, simply search for your targeted keywords in Google and prepare a list of keywords along with their rankings.
You can also use tools like the Moz toolbar to analyze different pages on a competitor's website for targeted keywords, search snippets, metadata, as well as Domain Authority (DA) & Page Authority (PA), which happen to be important factors in determining just how well a website can rank on SERPs.
Another thing to analyze is the number and types of websites & domains your competitors are getting backlinks from.
The best way to do this is to use backlink analysis tools like Open Site Explorer or Majestic SEO. This will accomplish two things.
First, you'll get an idea of exactly what kind of websites are giving a link to your competitors, and second, you can try and get links from these sites if they are any good.
And the last thing to analyze, of course, is the design and layout of the competitor's website to understand the things that are working for them so that you can implement them for your own e-commerce website as well.
Not sure how to do it? We can help.
Step 3: SEO Strategies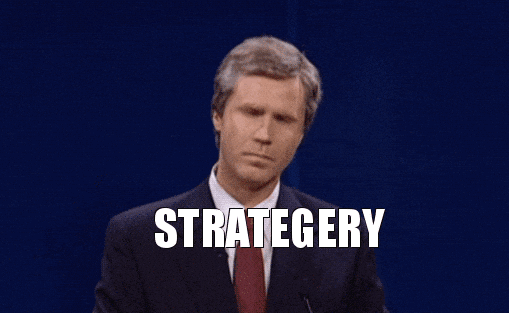 Goal: To prepare the best SEO plan for your online shopping business based on the findings of the initial research.
How to do it?
Use the data from the above research to formulate SEO strategies, including everything you are going to do, both on-page and off-page, for the marketing of your e-commerce business. Major things to cover in your SEO strategy are:
On-page Optimization – All you can do to make your e-commerce website better and unique from the competition.
Off-page Optimization – Everything that you're going to do in off-page marketing.
Analysis & Result Tracking – To track the performance of your SEO strategy and make changes if required.
Step 4: On-Page Optimization
Goal: To make your online store website better in terms of design, user experience, usability, readability, search engine friendliness, relevance, information/content, and responsiveness, among other things.
How to do it?
On-page or website optimization is a two-stage process, which involves identifying errors and dealing with them.

Identifying the problems with your e-commerce website
Design errors
Find out the errors that are making your website look bad or unimpressive and/or affecting its accessibility, readability, or usability.
User experience problems
Errors such as a slow-loading website, irrelevant content, and/or uninformative products/services can hamper the user experience.
Site errors
Is your site facing technical issues like 404 errors, wrong or missing canonicals/redirects, URL errors, etc.?
Content issues
Is your website or blog content of poor quality and/or not relevant to your targeted audience?
Dealing with the problems (optimizing the website)
On-page optimization is how you tackle the errors on your shopping website in order to make it rank better on the search engines.
Keyword placement
Start with keyword optimization on your website. This includes adding the right & relevant keywords at all the right places within the content of your website homepage and inner pages.
Besides the content, targeted keywords must also be added to the page title, meta tags (description, etc.), headers, subheadings, image alt tags, product descriptions, URLs, etc.
Design/Layout optimization
If your current website design or structure is not SEO-friendly or does not make a good impression on the users, it is time to replace it with a new, user-friendly, SEO-optimized e-commerce website theme.
Make sure that your web design is easy to use, navigation is user-friendly, and the site structure is simple but logical.
URL
The URL of your e-commerce website homepage and product pages must be relevant, easy to read, and short (not more than 75 characters).
Set up custom permalinks to include actual characters and not just numbers, for your product page URLs.
Content
Content is one of the most important parts of your business website. It must be fresh, unique, relevant, and able to convey the message you're trying to deliver.
Not just the homepage, but all the product pages, the blog, and other pages must have proper content.
Internal linking
Internal linking of the homepage with other important pages and vice-versa is crucial to ensure seamless navigation on your website.
Mobile responsive
Make sure that your site is mobile responsive, i.e. works seamlessly across all standard platforms, devices, and screen sizes.
Customer reviews
Inviting customer reviews on your website products is a nice way to encourage interaction and bring trust among the users.
The more genuine the reviews, the better it is for your business.
Not sure how to invite or optimize user reviews? We can help.
Cart abandonment rate optimization
Are many of your customers leaving the shopping cart rather than proceeding to buy? We can help bring more conversions by optimizing your shopping cart through instant offers, help, etc.
Blog addition & optimization
Don't have a blog on your e-commerce website? Add one now, not just to help your customers with shopping but also as a way to give your products/services better exposure and yourself the ability to promote more.
An Expert SEO provider can do much more than just the things mentioned here. We will revolutionize your online shopping website in a way that customers love to shop.
Step 5: Off-Page Optimization
Goal: To achieve higher exposure, ranking, and visibility in search engines to drive more traffic & leads to your e-commerce website.
How to do it?
Off-page optimization or marketing involves everything you do outside the website that impacts the performance, traffic, and sales of your website and online business.
Basically, it's about marketing your shopping business in the online space, using several tools & resources, such as social media, blogging, guest blogging, directories, forums & communities, media & PR, and others.
Link Building
This involves creating high-quality, relevant backlinks to your website from high-authority sites in your business domain.
Backlinks are like votes that tell Google that your website is loved and supported by others in your niche. So, naturally, Google will try to rank it higher than the websites with a poor link profile.
Now, the trick here is to focus on building high-quality links in genuine ways (white hat), as recommended by Google and other search engines.
Some ways to build result-driven backlinks to your online shopping site are product reviews on other sites, press & media mentions, content marketing, guest blogging, broken link building, etc.
Confused? Let our link-building experts help you. Contact now!
Your Turn Now!
So, here's everything you needed to know about doing SEO for your online shopping or e-commerce business.
Whether you're just getting started or already have an established e-commerce store, these tips, including Ecommerce Website Development, should help you get the much-needed exposure and growth in terms of search engine rankings, traffic, sales, and revenue (ROI) for your business.
Running a business is a full-time job. More so, when you are running an e-commerce business, take double care of both your offline and online stores.
Doing all that, it may be challenging to find the time to get involved in the marketing or day-to-day management of online orders, which is why online businesses often seek the help of professional SEO agencies.
If you need professional help with your e-commerce website SEO, contact
SAG IPL. Our expert SEO team is here to help your online shopping business grow.