Healthcare industry is an ever-evolving arena and a business related to such industries has a lot of developmental scope in the short as well as long term.
Health and beauty are two such industries that will never run out of business whatever the financial scenario of the nation.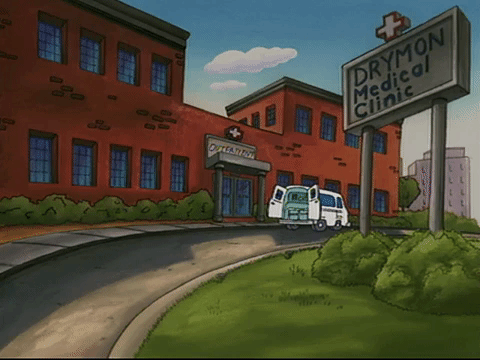 Internet being prominent these days, potent healthcare centres or beauty clinics/salons or any other related businesses use it as a medium to reach out to millions offering their services via websites.
Websites owned by such entities are also useful in terms of assistance to their prevailing clients as they (clients) can anytime communicate with customer service or leave a query on the website.

An effective website is a medium for a business to grow. But is owning a website enough for any business to grab more sales?
The answer is a clear 'no' as there is huge traffic online offering similar services as you do.
How will the viewers find your website online?

How will the clients know that your services are better than your counterparts?

How your website will trend on prime pages of Google?

Being associated with the healthcare and beauty industry you already have a lot of competition.
Here you need the help of SEO experts, perfect marketing and above all a strong healthcare SEO strategy that can help your website trend on Google's 1st page on a basic keyword search.
Guide To Achieve Top SEO Ranking For Your Healthcare
Guide in Nutshell:
About SEO for healthcare
Black Hat SEO
SEO Strategy For Healthcare Business
On-Page SEO
Off-Page SEO
Social Media Marketing
Local SEO
Conclusion
About SEO
Search Engine Optimization or SEO is a process that optimizes your website to trend and get more clicks from Google or any other search engine's search results.
And healthcare SEO services help your website to trend on the 1st page of any search engine on an organic search.
Current SEO Protocols for Healthcare and Beauty Sector
Avoid Black Hat SEO (
#1 Tip To Consider

)

Avoid Black Hat SEO (gimmick for a top ranking on Google) and adopt other fair techniques to get the website ranked on the top page of any search engine.

Due to the ever-changing dynamics of Google, many healthcare and beauty businesses (willingly or unwillingly) adopt the Black Hat SEO technique which in turn costs them huge penalties.
Therefore it is necessary to invest the right amount of time and resources and also adopt the right techniques.
The SEO agencies that offer you sure-shot results in a short time and demand a huge sum for the same are probably going to use Black Hat SEO methods.
For reference, below is the description of various ethical techniques used by SEO agencies for healthcare

Ultimate SEO Strategy For Beauty Parlours & Healthcare Clinics
On-Site SEO
On-site or on-page SEO is related to the overall appearance and functionality of a website like codes, content (written and visual), and images on your website also its loading speed and smartphone friendliness are concerned under the heading.
Title Tags
Title tags in HTML coding are for titles of the website. The highlighted text or title is visible on Search Engine's Result Pages (SERPs) and on a click directs the user to the website source.

Description Tags
As the name says Description Tags are used for the 169 character description visible under the title on SERPs. The description is about the website.

Site Speed
the time it takes to load a website signifies its efficiency and this is another parameter for Google to judge whether your website is eligible to show up on the first page of SERPs.
Smartphone Responsive
Nowadays people prefer searching for health/beauty centres online via their smartphones and therefore it is crucial for any website to be mobile-friendly.
Meta Keywords
Such meta tags have no direct link to the website but it is used by SERPs to know that what are the keywords by which you want to be found on SERPs.

Alt Tags
It is an HTML tag used beside image tags to give tex alternatives to search engines.
H1 and H2 tags (Main SEO Strategy To Consider For Your Healthcare Business)
H1 and H2 are the header tags used to convey to the search engines what your website is all about.
Anchor Text Links
Anchor Text is the text with a hyperlink. It is counted as an effective SEO technique if your anchor text is relevant to the page you are linking.

Bold, Italics
It is a best practice to let a title/text in a bold or italic format so that any viewer easily comes an important piece of information about the website.

Footer
The way you optimize your website's footer menu increases your site's relevance on SERPs.

XML Sitemap
Just like HTML, Extensible Markup Language or XML is also a coding language that lets any search engine go through the URLs that are listed within the sitemap.

Visible for user experience
The visibility of a sitemap to the site visitors is an example of good SEO practice.

Updating the Content
One must make sure to get the content updated so that the latest news trends on the search engine attract more potential targets.
Must Read: A Brief Guide On SEO Pricing (How Much Does SEO Cost)
Off-Site SEO Approach

To Boost Up Your Healthcare Business Keywords

Websites linked with other healthcare or beauty-related content are preferred by Google over other sites without a backlink.
Talking about search results, backlinks give your website more credibility. Backlinks for your website can be achieved through off-site SEO sources. Below are some of them:

Press Release (PR) & Media
The press release is a way to make clients and other healthcare and beauty organizations aware of your products, services or achievements.
It is a big event that is attended by journalists, newspaper editors and other influentials.

Web Directories
Web directories are a source for clients to know about your services. They cannot be ignored when it comes to SEO as SEO rankings depend upon where and how frequently your practices are registered on web directories.

Blogs and Articles
Blogs and Articles on your website are beneficial when it comes to ranking on the search engine. Such write-ups highlight your services/products, solve customers' queries and guide them.

Social Media
Social Media strategy for your healthcare business is a weapon for any business that wants to grow in terms of sales.
The website link/ description with more likes and follows on social media (especially Facebook) increases the reliability of the and thus are chances that the site comes on the first page of Google.

Brand Reputation
The viewer gets convinced to hire any service or buy a product only after reading its reviews. Try not to skip any review and answer every question that is posted (whether it is negative or positive) but keep in mind the laws of HIPAA.
Also Read: SEO Techniques in 2023: What Will Work and What Will Not Work?

Local Search – Off-Site SEO Tools
With this utility, businesses in a specific location are grouped together so when a viewer looks for a health centre in a specific location he finds the results for that particular place.
The 'health centres in Los Angeles' will flash the group of health centres in that location only.

Citations (Important Local SEO Strategy For Your Healthcare Business)
Citations or online references to your health care or beauty centre's name, address and phone numbers. Google and other search engines use these citations to judge the authenticity of your website and then rank your website online.

Directories
We earlier read about the relevance of online directories. We should take care that the website information is listed correctly on every directory and should not contradict.
For instance, if someone is listed as Dr Jonathan Smith in some directories then in others it should not be listed as Dr John Smith. Not having time to manage your local search presence? Local SEO Services would be a better option to start with.
A few of the well-known healthcare directories are:
Yelp
RateMDs
AMA Doctor Finder
CMS Physician Compare
Castle Connolly Top Doctors
Speciality sites like VeinDirectory.org
Manta
RealSelf
HealthGrades
Reviews on Social networking Sites
Social networking sites are recognized to enhance the name of any business, especially Facebook and Yelp and in order to keep your business's goodwill on these sites, you must keep track of what is posted about your services on these sites and try to respond (if needed). Other renowned websites are:
How can SAG IPL help with your Healthcare Business SEO?
Are you running a hospital, daycare center or any other kind of healthcare business that needs more leads, traffic, and sales?
We can help!
GET STARTED TODAY
We are SAG IPL- leading SEO Services Company that helps small businesses, startups and local merchants with tailormade online marketing strategies.
We understand that running and/or managing a full-time healthcare business like a hospital or daycare centre is a time-sensitive job and may not leave you with enough time to take care of the SEO/marketing needs of your business.
This is where we come in…
We will not just help you prepare the best-fit SEO strategy based on your online marketing needs and goals, but our team of SEO experts will also assist you with the proper implementation and tracking of your SEO campaign to ensure you achieve the desired results.
From local listings to website building & optimization, Google business optimization, content creation, outreach and local business marketing, we do it all, so that you can focus on helping your customers while we grow your business with digital marketing.
Having worked with hundreds of businesses in the healthcare and beauty industry, we have years of experience and the skills to understand your business, target customers and market and create the best SEO strategy based on thorough research of your competitors and business goals to achieve high results in terms of sales, leads and ROI.
Contact us to discuss your SEO requirements with an expert or to hire our healthcare SEO services now!