WordPress is no doubt the most famous and most widely used content management system for building simple yet sophisticated websites for every purpose.
The simple user interface, easy-to-use drag-and-drop builder, unlimited customization options, and a wide range of plugins and themes is some of the things that make WordPress a popular choice of millions of websites on the internet.
There are several reasons why WordPress is the most effective platform that one should choose for web development in the context of a business.
It consists of various plugins, themes, and features to provide ease to its clients. It indeed is used to manage the content management system.
On top of that, most of the existing WordPress themes are fully responsive to ensure the website looks great across all platforms and devices.
So, if you are looking for a nice and easy platform for building your next website, WordPress is your answer.
Not convinced yet? I'm sure these amazing WordPress features will change your mind.
For Any Enquire, Request a Free Quote
Let's Dive To Find Out Why WordPress is Best For Your Business
1) It is a Universal Platform:
Millions of websites across the globe are based on WordPress, It touched this milestone by maintaining trust, usability, and functionality and up-to-date features helped to reach here.
This is the main reason why most clients and companies prefer WordPress development.
2) Completely Free:
Users have to pay for hosting and domain name only, WordPress as a CMS Software is completely free, so you can download and use it without paying anything.
3) Easy Installation:
Hosting Providers having an Admin panel, allow hassle-free WordPress installation, thus WordPress can be installed with just a few clicks.
If they don't then you just have to extract the download WordPress software from the root directory.
4) Clean Code:
Do you know Google Penalties? If malicious code is spotted by Google, then it could affect your site's ranking. WordPress on the other hand as an Open-source Software provides very clean code thus it automatically minimizes the risk of malicious code on your site.
5) Beginner Friendly:
A person with no technical experience with websites can learn how WordPress operates within a few minutes.
6) Plugins for everything:
WordPress has a large plugin library, it is so huge that a person will get a plugin for almost every need.
7) Ensure security with PHP:
While PHP is the base of this Open Source CMS, the combination of continuous updates, PHP and modifications ensures better security for small business websites.
8) User Management:
WordPress allows a good User Management system, which supports Multiple Users, defining their roles, accessibility, and permissions. This one is the best reason why WordPress is perfect for your business.
9) Easy To Set-up:
Everything comes out of the bow with WordPress, Just with some minor changes you can start your website and work very easily.
10) Access from anywhere:
With WordPress CMS, users can set up a website online on cloud hosting, which gives them access to use WordPress from anywhere.
11) Incredible Support:
With millions of active users, developers, and numerous forums, the WordPress community is strong, thriving, and quite helpful if you should have an issue. With so many great blogs dedicated to WordPress.
13) Google Loves WordPress Sites:
Google wants optimized content, easy navigation & responsiveness in a website and all three are very easy to achieve with WordPress.
14) Fully Responsive websites:
Websites built with WordPress are highly responsive to all screen sizes, which is really hard to achieve with some other CMS Platforms.
15) Responsiveness at the next level:
Not just a website built with WordPress the WordPress CMS itself is fully responsive to all types of screen sizes, so you can also use WordPress from, smartphones, tablets, and any computer.
16) Theme database:
Similar to plugins, WordPress also has a huge theme library, You will find one theme suitable for your website most of the time.
17) Easy to Update:
WordPress provides a One-Click update feature for Themes, Plugins, and even itself. Thus it also provides next-level security and smoothness.
18) Infinite Customization:
WordPress is an open-source platform so we can edit (add, modify, remove) its code. If You need a Unique theme/ design or additional function WordPress is the best platform.
19) Inbuilt Permalink management:
WordPress Provide many features out of the box, and Permalink management is one of them, You can set the structure as permanent and make it optimized for Search Engine with just a few clicks.
20) Easy to manage:
WordPress provides a very powerful dashboard, which does have even more powerful functions. And everything is very easy to access and manage.
21) SEO Optimized:
On-Page SEO work like headings, ALT tags, Titles, URLs, etc. can be easily managed with the inbuilt functions, for more SEO optimization, there are various plugins available.
22) User-Friendly Interface:
WordPress provides a powerful dashboard, but the same actually has a very User-Friendly Interface, Menus and submenus are grouped so well that even a new user will be used to it in just a few minutes.
23) Quick Disable and Enable Options For Plugins:
Just like the updation function, WordPress also features very easy control of the Plugins. With just a few clicks you can easily enable or disable the plugin.
24) Theme changing was never been easier:
Changing also feels like an easy task in WordPress, You can install the theme with a few clicks and then apply it with just a click. That gives flexibility to the user.
25) Easy redirection:
There are many ways but the easiest one is installing a plugin that allows auto or manual 301/3012/404 redirection, the second method is by adding a simple code in the .htaccess file in the WP directory.
Related Topic: 7 Key Reasons Why You Need a Website for Your Business
26) RSS Feed:
WordPress is packed with an inbuilt RSS feed function, so it avoids the need for an external or paid RSS Feed service or service provider.

27) Supports most of the Media files:
WordPress supports most media files whether it is a .jpg file or a .webp. Even supports almost all types of video and document files.
28) Gallery and Media Manager:
Users can create Galleries very easily from uploaded media. It provides a separate section on the dashboard to add details of media and perform the bulk task.
29) A basic Media editor:
If you don't want to use an offline tool to crop or resize the uploaded image then WordPress has a very basic but usable media/ image editor. Upload your file, and edit (Resize, crop) the image as per your need.
30) Embedding videos:
If you want to fetch videos from most of the popular video websites like YouTube, Dailymotion, or Vimeo, WordPress features the easiest method to fetch the video on the website, just paste the link and watch the magic.
31) Less spamming:
WordPress has many inbuilt features to fight against spamming, With proper settings, it provides the ability for the user to find spam comments and repair them. It asks the admin/user before publishing the comment.
32) Better Interlinking:
The WordPress editor provides an easy way to interlinking articles or pages, but it also has an advanced plugin that does the interlinking automatically.
33) Inbuilt Password Generator:
WordPress also has a password generator that suggests a very strong password, The generated password has a combination of Lower/ Upper case letters, numbers, and special characters that add another level of security.
34) Integration with third-party services:
WordPress is very friendly with third-party platforms and services, Even integration with various Payment services is very quick and hassle-free.
35) Power of APIs:
Many Platform offers some versatile and unique features through APIs, WordPress have abilities to manage APIs in an easier way, with some dedicated plugins this task can be easier than eating bread.
Why Go For WordPress Website: Powerful Reason Below 👇🏻
36) Powerful Content Editor:
WordPress now features Block editor, but Gutenberg and classic editor is not really died completely. They can be installed back. All of them are very powerful and easy to use, which provides a healthy environment for writers.
37) Best for Bloggers:
WordPress is a versatile CMS Platform but it was built initially for bloggers, static or dynamic blogging, it is suitable for almost all types of bloggers and blogging websites.
37) Better Time Management:
WordPress helps to enhance writers' productivity by providing various Time management options and features. It also features some time management plugins like the WP Project Manager plugin which can help the user to manage the complete project in a timely manner.
38) Cost of Paid Plugins and themes:
There are some paid plugins also but almost all the paid plugins are very affordable. Even some of them cost less than the chocolates we ate.
39) Allow Saving incomplete work as a draft:
WordPress allows the user to save the work in the draft so he/she can start writing from where he stopped last time.
40) Automatically Saves data to draft:
It is like a godsend help for hobbyist writers or writers/bloggers who hate saving their work at regular intervals. WordPress automatically saves all the typed content automatically with every modification.
41) Distraction-free writing mode:
WordPress editors also have a distraction-free writing mode, which allows a user to focus on the content and avoid all distractions.
42) Easy Content Management:
WordPress provides a very user-friendly content management system. Adding a post to quickly edit a number of posts, It does have very useful user-oriented content management functions which allow us to complete the task related to content very smoothly.
43) Easiest Duplicate Finder:
WordPress Plugin directory features some very useful tools duplicate finder is one of them, Plugins like Fix Duplicates or Delete Duplicate Posts can find duplicate content and fix or remove them very easily.
44) Custom Categories:
WordPress Users add custom Categories and also add content on the category page, this function optimizes your website's category page also.
45) Custom Tags:
Similar to Categories, WordPress also allows the user to add and manage custom tags for posts. It also helps users to manage group posts in a better way.
46) WordPress Revisions:
It is one of the great features of WordPress, Actually, WordPress saves changes in articles and pages so if the user wanted to see the changes or wants to restore the previous version of the page or article, he/she can, with just a click of the mouse.
47) One-Click Preview:
WordPress has a great feature to see the preview of the work before publishing. It gives the opportunity to check how the post will be visible after publishing.
48) One-Click Publishing:
After checking the preview and doing all the corrections users can publish the post with just a click, it is so easy.
49) Schedule Publishing:
WordPress also allows the user to schedule posts or page publishing. It is a very useful feature of WordPress that allows publishing on holidays.
50) Editing After Publishing:
Users can do corrections, modify or update the published article with information. There is no restriction on post-editing after publishing.
Half Race Completed! Now 51 Reasons Remaining – Why WordPress is Best For Your Business
51) Inbuild Blog comment:
With WordPress, a user doesn't have to install an external comment plugin, WordPress provides an inbuilt comment function. Which actually works just fine.
52) Content Syndication:
WordPress with plugins like RSS Aggregator or Category Specific RSS feed Subscription can convert posts of other blogs into RSS feeds. Thus you can show posts from other blogs on your blogs.
53) Social Media Integration:
WordPress is so easy to integrate with social media platforms. Available Plugins or just code, you can any method to integrate with social media. You can even fetch Social media data on your website.
54) Sharing buttons:
Sharing an article on Social media is so easy with WordPress there are various sharing buttons and customization available for WordPress.
55) Automate Social Sharing:
WordPress also allows the user to automate the social sharing plugins like Jetpack, and Social Media Auto Publish providing the capability of auto-social sharing after Publishing the article.
56) Schedule Social Sharing:
Just Like Buffer users can schedule the sharing of one or many articles, In this way you can also revive old posts.
57) Fetching Data from Social Profile:
Whether it is the Instagram feed or Facebook Page data, With some dedicated plugins Fetching data from Social Media is possible on WordPress.
58) Fillup Data for Sharing:
Social Sharing Plugins Pick the Meta-data of the Article so it makes social sharing very easy and tension free.
59) One-Click for Multiple Social Platforms:
Users can share one Article on many Social Media Platforms with just a few clicks. A plugin like Blog2Social provides the facility to share work on multiple platforms.
60) Social Engagement:
WordPress has many features and plugins which can keep your followers engaged. There is a plugin to allow the user to comment through their social profile.
61) Push Notification:
There are some very excellent Push Notification services available for WordPress. Push Notification services like Onesignal can boost the number of visitors very easily.
62) E-Mail Marketing:
Email Marketing is an evergreen technique to grow the number of real customers. With Service providers like Mail Chimp and Mailster, you can easily dominate the market.
63) Automatic Image Optimization:
A plugin like Short Pixels or WP Smush Optimizes the images automatically after uploading. Image optimizers not only boost the page load time but also save a little bit of space.
64) CSS, HTML, JS Compressor:
There are various plugins or services which add a superpower to WordPress to compress all the codes whether it is CSS, HTML or JS. They will take care of all.
65) Better Cache Management:
With WordPress, there is no headache with cache Management either. Plugins and services like W3 Total Cache are very reputed to manage cache and are easily available for WordPress.
66) Suitable for static and dynamic websites:
WordPress is suitable for Static as well as dynamic websites, WordPress can handle all the work hassle-free without any complaints.
67) Translation Ready:
Websites built on WordPress are always translation ready. So You don't have to worry about the different languages anymore.
68) One login for multiple WordPress Websites:
If you want to start many websites and are worried about multiple logins, then WordPress also has the solution. By creating an account on WordPress.com and connecting all the websites you can manage all the portals with a single login.
69) Widgets:
WordPress Support Widgets according to the theme but actually we can also add custom widgets. There are also some plugins that add more widgets or widget areas on websites.
70) Pingback:
WordPress also lets you know about the pingback on each post. So if your Content gets copied and published somewhere or you got a link from some other blog you will know easily.
71) Sitemap:
Managing Sitemap is also very easy with WordPress some SEO Plugins create and manage these plugins automatically but for something extra, there are some dedicated plugins available.
72) Analytics data on the Dashboard:
After linking your website with Google Analytics, You can use the plugin to fetch important data on the WordPress dashboard itself. Thus You will never miss anything.
73) Free upgrades always:
When a new version of WordPress got released, You can upgrade the WordPress by yourself. It will not cost you more.
74) SEO Optimization:
Plugins like Yoast SEO and All in One SEO tools are very reputed to manage all the SEO Work. And Both are WordPress Plugins. These plugins provide a good WordPress SEO solution.
75) Manage .htaccess and Robot.txt files:
To do minor changes to your website's .htaccess or robot.txt file you don't have to use FTP or also not have to log in to your hosting's Cpanel, There are various tools that allow the user to do the changes from the dashboard itself.
76) Bulk Editing:
It is one of the coolest features of WordPress, If you are a small business and have just limited employees then with WordPress you can do editing in bulk Posts, pages, categories, or tags very easily.
77) Scalability:
Even when you are scaling up your services and website, WordPress is the most suitable platform because from online scope to adding more sites there are infinite possibilities of Scalability.
78) Cost-effective:
WordPress provides a very cost-effective solution for website management. If you have some basic knowledge then you don't have to pay for using, installing, and updating as well as for maintaining and upgrading. You can do all the tasks very easily. Well for budget concerns, Consider this point as the best reason why WordPress is best for your business.
79) E-commerce:
WordPress is backed with Woo-Commerce for converting your website into an online store. Woocommerce is one of the best eCommerce CMS and it has features for every need. If you are looking for a reliable and professional woocommerce web development company, then you should consider WordPress as the best platform for your business. WordPress and WooCommerce can help you create a customized, scalable, and secure e-commerce website that can attract and retain your customers.
80) Suitable for Hosting Giveaways and rewards:
People love free stuff and winning a game, WordPress with some quality Giveaway plugins can help you to attract a ton of customers very easily.
81) Allows users to send files:
WordPress can also allow users/visitors to share important documents and files. That is a great solution for websites in the medical or legal field.
82) Guest Posting:
WordPress is a versatile platform, and Guest blogging is beneficial to increase its reach. WordPress provides various facilities for Guest Blogging, You can provide login details to the user or you can receive the file on WordPress also.
83) Ease of Printing:
WordPress Plugins like Print Post and Page or Print-O-Matic provide the facility to allow visitors to Print pages and post very easily.
84) Dynamic Front Page:
WordPress also allows managing multiple and even a dynamic home page, there are various plugins or themes which can do this task. Dynamic Pages changes with each data updation, time, or location automatically.
85) Availability of 3rd Party Themes and Plugins: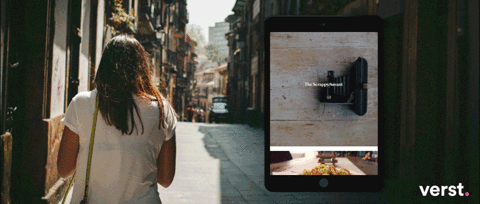 WordPress has a Plugin and Theme library but actually, there are even bigger and better 3rd Party Plugins and theme libraries available. Websites like ThemeForest, colorlib, and Elements. Envato, codecanyon, etc. provide custom-made plugins and themes, and you're going to love all the work.
86) SSL Integration:
Almost everywhere websites having an SSL certificate or https:// in the URL are preferred over normal websites having http:// in their URL. It is like a security standard now.
So WordPress provides a very easy solution, get the certificate, paste it into the directory, and redirect all URLs with a simple plugin or code…That's it.
87) Malware Protection:
Sometimes unethical comments, plugins, and even some codes open a gateway for malware. WordPress has a solution for it also. Either you can use a malware protection plugin or simply scan your website and find and remove the malware by yourself with the help of available tools.
88) Easy Backup:
Backup a WordPress-based website is so easy you can use the tools provided by the hosting platform or simply install a plugin for this task. These plugins also allow a user to schedule the backup task, even with every update on your website.
89) Restoration is even easier:
WordPress, hosting providers and WordPress plugins have various restoration functions, just use the same plugin or method you created the backup before and you are ready to go.
90) Up-to-date CMS/ Plugins/ and themes:
WordPress is really an up-to-date CMS, It has almost all the features a user wants and they add patches/ fixes and new functions in their every update. Not just the CMS but even the Plugins and Themes get updated with all new releases and trends. It makes things very secure and stable.
91) Developing and designing Costs:
For Small businesses saving each penny is important, so hiring a WordPress developer and designer is easy and also cost-effective. Freelancers and permanent employees will cost less compared to developers and designers of other CMS platforms.
92) Changing Hosting Provider:
Migrating a WordPress website to a different host is very easy. Some hosting providers also provide services to migrate your website to their servers without charging extra.
93) Compatible with Windows/ Linux hosting:
WordPress needs PHP, SQL, and Apache support then it doesn't need anything extra. WordPress is compatible with Linux as well as Windows hosting.
94) Advertisement:
Customization, Widgets, and plugins also allow the user to include Advertisements on their website which helps the user to monetize their website and make some money through it. So you can think about Adsense, media.net, or any Affiliate marketing also.
95) Offline Testing:
WordPress can be set up Offline also using XAMPP-like software. So For doing experiments, Learning, and testing your work, you will have your own space.
96) Open Source:
Open Source Software has its own benefits, It will be free, there is no hidden charge, and it Secures and checks codes and free updates and upgrades. WordPress has all.
97) Managing subdomains with a single login:
If you know the subdomain function then there is some plugin that allows WordPress users to not just create but also in maintaining them.
98) Dashboard Modification:
WordPress is based on PHP so if people need more functions in its dashboard then either they can or install plugins to add that function. Not just websites but the CMS is also customizable according to the need.
99) Moving to Other CMS:
Most of the other CMS provides the function to migrate the complete website, thus if you want to try Magento or other costly and advanced CMS then don't be worried.
100) Drag and Drop uploading: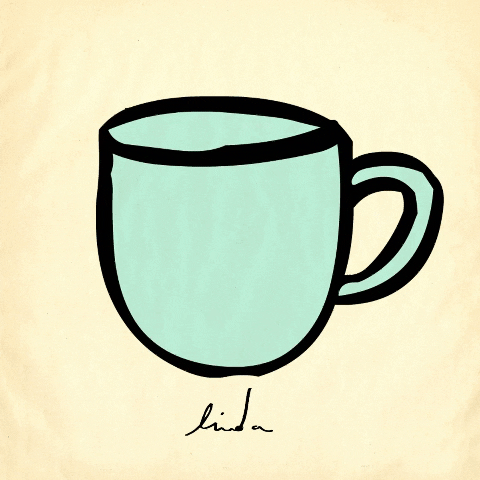 WordPress allows the user to upload files with the drag-and-drop function. It makes uploading very easy.
Final Reason Why WordPress is Best For Your Business
101) Fast and optimized CMS:
WordPress can be used with slow internet also, Installing does not need more data and time. And all the further work like editing and publishing can also be done with very little data. So the Overall experience will be fast and trustable.
WordPress is ideal for building every type of website, from business sites to personal blogs, photography websites, affiliate sites, news portals, e-commerce websites, and more, which is one of the reasons why it is so famous among startups and small businesses looking to build their first website at a low cost. Whatever type of website you are looking to build, there is a WordPress theme out there for you.
For hiring a proficient WordPress developer, consider seeking advice from the experts at SAGIPL.